Ciało w życiu. Ciało w seksie
Rola ciała w doświadczaniu seksualności, przyjemności, jak i w codziennym funkcjonowaniu
Ponad 80 procent kobiet w Polsce poddałoby się operacji plastycznej. Większość nastolatek nie akceptuje swojego ciała. W łóżku skupiamy się na fałdkach na brzuchu, cellulicie i rozmiarze penisa. Zamiast na bliskości i uważności. Skąd się bierze taki focus na ciało i jego niedoskonałości? Dlaczego trzeba z tym zerwać i rozpocząć akcję samoczułości?
Do seksu wnosimy (oprócz emocji i zmysłów) ciało. Z całym dobrodziejstwem inwentarza: doświadczeniami, preferencjami, przekonaniami, wstydem i ograniczeniami. Rola ciała w seksie jest bezdyskusyjna (żeby nie powiedzieć: namacalna), dlatego ważne jest, aby je poznać. Co, gdzie i jak lubi, czego nie lubi i co mu służy.
Nasza seksualność rozwija się od dziecka. Niestety nie mamy wpływu na to, czy nasze ciało od początku było traktowane z szacunkiem oraz jaką presję wywierała na nas kultura. To jak odnosimy się do naszego ciała i jak je przeżywamy jest skutkiem bardzo wielu czynników: wychowania, kompleksów naszych rodziców, chorób, nadużyć, wypadków. Ważne jest, aby zacząć się lepiej odnosić do siebie, odzyskać kontakt z własnym ciałem, bo bez uznania siebie, możemy mieć trudności z odnalezieniem się w życiu (w tym tego seksualnym).
Zapraszamy do rozmowy o więzi emocjonalnej z własnym ciałem, o tym, czy trzeba się golić w miejscach intymnych i jaki ma z tym związek brutalny rynek handlu, o fetyszyzowaniu ciała, terrorze płaskiego brzucha i o tym czy to my decydujemy o naszych ciałach, czy kultura, w której siedzimy po uszy.
#ciało #seks #cialowseksie #intymność #wstyd #miejscaintymne #obrazciała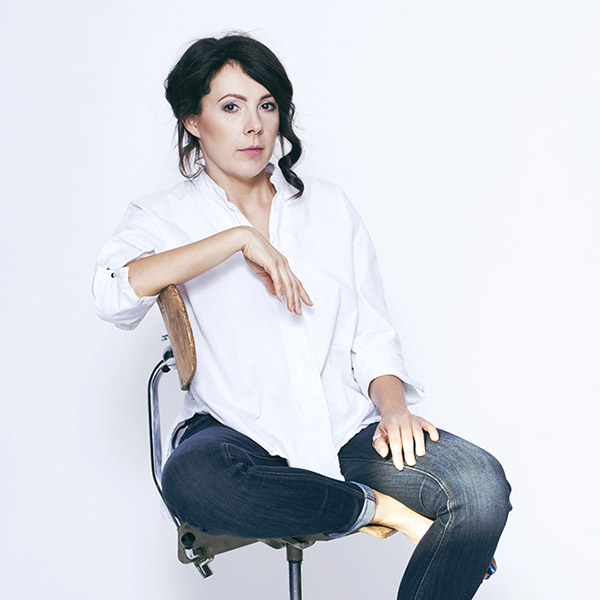 Kupujesz dostęp do webinaru na 12 miesięcy
Gdy dokonasz zakupu, zostanie utworzone dla Ciebie konto. Webinar będziesz mógł/a obejrzeć po zalogowaniu się, klikając w zakładkę "Produkty". Link będzie aktywny przez 12 miesięcy od dokonania zakupu.